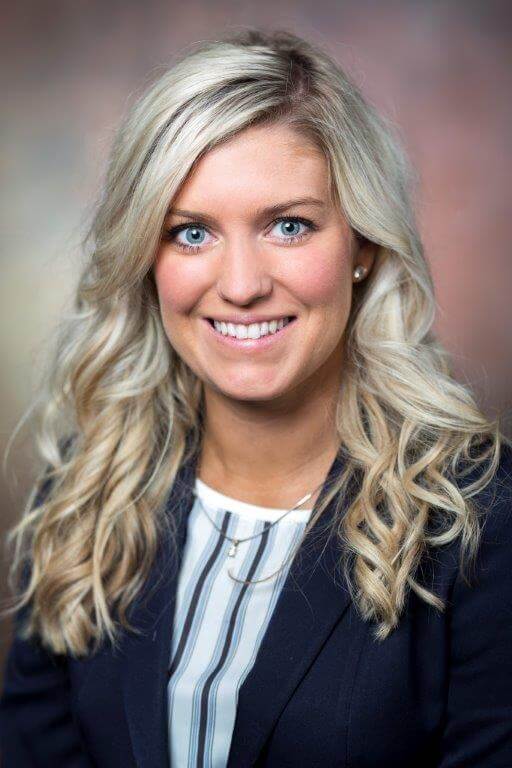 Catherine Hawley,
Manager, Global Transportation
Catherine Hawley was raised in Marietta, Ga. After graduating with high honors from Marietta High School, she moved to Athens, Ga., where she attended the University of Georgia and graduated with a bachelor's degree in business communications in the fall of 2009.
Deciding she wasn't interested in spending several hours a day in Atlanta traffic, she began searching for employment elsewhere. Catherine started her employment with Page International in December of 2009 as a transportation analyst. After a brief period in TA, she transferred to the Ocean Export Documentation Department where she spent several years learning the Export Documentation Process as both a freight forwarder and an NVOCC. In October 2012, Catherine moved away from the Export Documentation Department and solely focused on NVOCC Export Processes. In February 2013, she was transferred to the newly formed Export NVOCC Department where Rate Procurement was added four months later.
As supervisor of the Export NVOCC and Rate Procurement Department, Catherine learned a great deal about the transportation services that Page International can provide and established herself and her team as a reliable source of information and support to our customers and worldwide agents. In this role she also maintained and grew relationships with transportation vendors. Catherine was promoted to her current role in June 2017 and will continue her current responsibilities while working to further grow the newly formed Global Transportation Department. She is responsible for all Export NVOCC operations, Rate Procurement for both Import and Export functions, Contract Management, Agent and Vendor Relations, Foreign to Foreign Shipments and Domestic Freight. In June of 2018, Catherine assumed the Air Export team as part of Page's Global Transportation department
Catherine lives in Savannah, Ga. While she frequently visits the Atlanta area, she still does not miss the traffic.